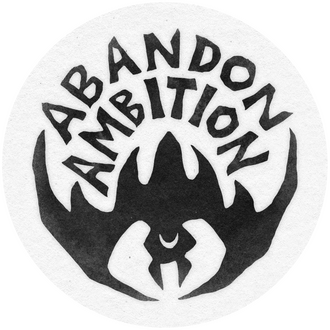 Abandon Ambition
Exhibitor portfolio
Hello! My name's Dana, and I'm an American artist living in France. I draw animals and mythical creatures, from wolves and bats to capricorns and dragons. I transform my drawings into designs for stickers, prints, clothing, and other accessories. I also create handmade, limited-run linocut prints.I've participated in a variety of events throughout the United States and Europe, including "furry" and multi-genre "geek" conventions. My art style and drawing subjects are appealing to attendees of different interests and backgrounds, and as such I'm confident my work will resonate with attendees at your event, too. Thank you for taking the time to review my portfolio and for considering my application for your event.
---
Merchandise
Below are examples of the merchandise I sell. I aim to create things which are enjoyable, but also have a long shelf life.
Consistent merch
I always have these items with me
✦ Stickers
✦ Prints
✦ Metallic bookmarks
✦ Beanie Hats
✦ Linocut prints (variable and limited-run designs)Variable merch
These items may change from one event to the next and are often limited edition
✦ Art tapestries/art print bandanas
✦ Shirts
✦ Tank tops
✦ Charms/keychains, badges/buttons
Glow-in-the-dark beanie hat!
---
Table
Below are photos of my table at my previous events (chronologically ordered with most recent first). I used to run my business under the name "Zelaphas," however recently rebranded under "Abandon Ambition".
Geek Days 2023 - Caen, France
---
Illustrations
Below are other examples of my work, some of which are being used for new merchandise currently in production.
At some events, I offer custom drawing commissions. I typically offer drawings of animals, mythical beasts, and anthropomorphic characters.
---
More information
Name: Dana Teixeira (née Larson)

Business/Trading as: Abandon Ambition

Main contact: zelaphas@gmail.com
Why "Abandon Ambition"?
"Abandon Ambition" is an expression of despair following the events of the 2008 Global Financial Crisis, the Covid-19 pandemic and consequent lockdowns, increasing temperatures and destructive weather caused by climate change... there are many reasons to lose hope, and consequently lose ambition, when you're unsure of what's coming next and how it'll disrupt your plans.However, despite all this, there are still reasons to celebrate the time which we have now. And, without ambition, there are only passions, interests, and the desire to try new things and discover new means of self expression. Without a goal or a deadline, without a vision for the future, I can pay intense attention to the nature that surrounds me and survives in the face of environmental destruction, and how animals offer a reflection of our own humanity.When I abandon ambition, I express despair, but also creativity. Without the ambition for something large and specific and disruptable, I have more freedom to explore art in many forms and share it with the world, enjoying smaller goals and exploring larger ideas along the way.
---
Thank you!
Thank you for taking the time to review my portfolio and considering me for your event! If you have any questions, feel free to send me an email.
Below are other links to my shop and social accounts where you can learn more about me and my business.
A note about my shop: My Etsy shop might not show everything which I usually sell, as I may temporarily hide items to reassess my inventory, or pause my shop while vending at an event.If you'd like to review the kinds of merchandise I sell, please see the Merchandise section of my portfolio.